Our Church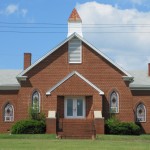 West Hill Baptist Church started roughly around 1917, but long after that the story of this ministry continues today.  It has uniquely traditional church services, with a flair of freshness that does not normally exude from a ministry nearly one-hundred years of age.  We at WHBC believe that the simple Gospel of Jesus Christ is current for every age, and never has nor ever will become outdated, superfluous, or expendable.  A vibrancy of faith, a realism of doctrine, a devotion to a deep relationship with Jesus Christ paints this church in the almost ironic yet complimenting hues of old-fashioned Bible values upheld by a fresh and current sincerity and zeal.  We do not intend to "play" church here: we mean business for God!  We do not wish to be one way Monday through Saturday, then another way on Sunday in God's House.  We are not perfect, nor ever shall be.  Still, that does not preclude us from fervently desiring and striving to be like Jesus, Who Alone is our Perfect Example!  His heart yearns to reach and minister the Good News of the Gospel to all people, and we can do no less for our Sweet Savior.
Our Pastor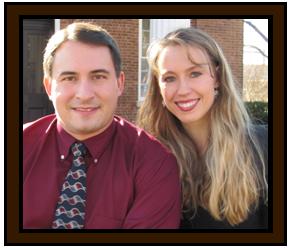 Pastor Dwayne Piper got saved on March 30, 1981, the exact day of the attempted assassination of President Ronald Reagan.  He later surrendered to preach at twelve years of age, got a heart-felt burden for revival at fifteen, graduated from high school (home-schooled from third to twelfth grade), and received his Doctorate in Biblical Studies from Gulf Coast Bible Institute in Fort Walton Beach, FL in 2003.  Not even a year later, he courted and married Mrs. Kristen Piper on April 3, 2004, whom he had met for the very first time at the graduation ceremonies the previous summer, when she had also received her Bachelor's from the same institute and in the same field of study.  Both Brother Dwayne and Mrs. Kristen had been home-schooled through twelfth grade, and have a heart for encouraging those who bravely undertake homeschooling.  Their family currently enjoys four young children: three boys and one girl. Having been raised in unusually close families themselves, Dwayne and Kristen have a genuine love for family in ministry, and put a strong emphasis on family values and priorities.
Brother Dwayne Piper, his wife, and children came to West Hill Baptist in December 2009.  God moved them here from the Kingsport, TN area, where they had founded and pastored a small start-up church in the area for three years, Revival Baptist Church.  Brother Piper was raised in Oregon, but claims Louisiana as his roots, since almost all his relatives reside in that state.  His wife Kristen came from Louisiana, as well.  They have been in full-time ministry, of one type or another, since late 2004.  Old-fashioned, Bible-believing, and Christ-honoring—these are all desired characteristics of their ministry, with a strong emphasis on seeking personal, biblical revival!
Our Purpose
To Glorify Jesus Christ in all things
To Seek Biblical, Fruitful Revival among the Saints
To Urgently reach the lost world for Christ in today's ever-darkening days.
Our Doctrine
Statement of Doctrine:
WE BELIEVE AND UPHOLD: the Trinity (I John 5:7; II Corinthians 13:14; Isaiah 48:16-17); the deity of the Lord Jesus Christ (I Timothy 3:16; John 8:58), His virgin birth (Isaiah 7:14; Genesis 3:15), sinless life (II Corinthians 5:21; Hebrews 5:14), vicarious death (II Corinthians 5:21; John 3:14-15; I Timothy 2:5-6), and bodily resurrection (Romans 10:9; Acts 1:3); the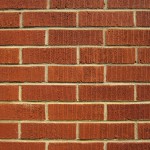 blood atonement (Colossians 1:14; Ephesians 1:7; Revelation 1:5); salvation by grace alone (Ephesians 2:8-9; Romans 3:28); eternal security of the believer (Hebrews 10:10-14; Psalm 37:28; I Peter 1:5; John 10:28); the autonomous [independent, self-governing] local church (Ephesians 1:22; Colossians 1:18); the great commission (Matthew 28:19-20; Mark 16:15; Proverbs 11:30); the everlasting blessedness of the saved (Matthew 25:34; Revelation 21-22) and the everlasting punishment of the lost (Matthew 25:41; Luke 16:22-26; Revelation 14:11; 20:10); the divinely plenary [i.e., word-for-word] verbally inspired, infallible, inerrant Word of God (II Peter 1:20-21; II Timothy 3:16-17; II Samuel 23:2; Deuteronomy 12:32; Psalm 12:6-7; Proverbs 30:5-6; Revelation 22:18-19); the divinely preserved Word of God (Psalm 12:6-7; 119:89; I Peter 1:24-25; Galatians 1:7; Proverbs 8:8), the Reformation Text (Textus-Receptus) and the King James Bible AV 1611.
 Statement of Practice:
WE ARE: fundamental (Psalm 11:3); baptistic; pre-Trib (I Thessalonians 5:9; II Thessalonians 2:3-8); pre-millennial (Revelation 20:4-8); pro-soulwinning (e.g., door-to-door, as in Acts 20:20-21; Matthew 28:19-20; 22:9; Mark 16:15; Luke 14:23); pro-missions (Matthew 28:19-20; Acts 1:8); non-ecumenical (Romans 16:17; Titus 1:9-11; II Chronicles 19:2); non-charismatic in both doctrine and practice (John 7:18; I John 4:1; I Thessalonians 5:21-22; John 16:13-14); and pro-family (Deuteronomy 11:18-21).
Service Times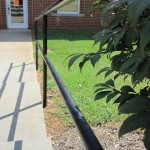 Sunday School: Sunday→10 AM
Sunday Worship: Sunday→11 AM
Sunday Evening: Sunday→6 PM
Midweek: Wednesday→7 PM
Ministry Opportunities
Nursery: For infants up to and including three years of age→All services on Sundays (and on Wednesday nights, as the need arises).
Kid's Club: FUN for all children four years of age and up→Currently every OTHER Wednesday night at 7:00 PM.
Outreach: Soulwinning, visitation, and fellowship→Usually 2-3 Thursday nights a month, and on the first Saturday morning of each month, with a continental breakfast fellowship included!
And…! We want to grow to have many more opportunities to minister for Jesus here at WHBC, as God guides our pastor and provides the hands and hearts to staff those new ministries!