Sermons by Pastor Dwayne:
The Irony of God's Callings (Part 2 of 2) (1 Corinthians 1:26-31)
Pastor Dwayne Piper, October 2, 2011
Part of the
Sunday Morning Topical
series, preached at a
Sunday Morning
service
(Part 2) Think you are too too qualified or too unqualified for God's calling for your life? Think again! You may be right! However, that's okay; because God specializes in miraculous--and unlikely--fits! His callings do not depend on us, but on Him. Be encouraged! Be ready! Be available!
1 Corinthians 1:26-31
26For ye see your calling, brethren, how that not many wise men after the flesh, not many mighty, not many noble, are called: 27But God hath chosen the foolish things of the world to confound the wise; and God hath chosen the weak things of the world to confound the things which are mighty; 28And base things of the world, and things which are despised, hath God chosen, yea, and things which are not, to bring to nought things that are: 29That no flesh should glory in his presence. 30But of him are ye in Christ Jesus, who of God is made unto us wisdom, and righteousness, and sanctification, and redemption: 31That, according as it is written, He that glorieth, let him glory in the Lord. (KJV)
(Sermon Audio Copyright by Dr. Dwayne Piper:  Permission to Copy, But Not for Resale)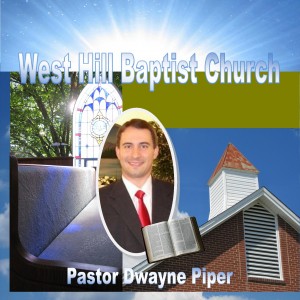 Piano Music by Mrs. Kristen: